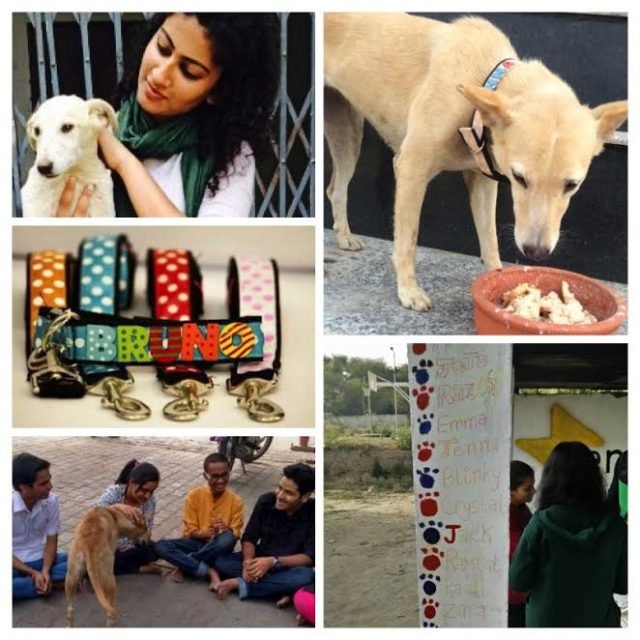 Enactus, Motilal Nehru College provides you with an exciting opportunity to feast the entrepreneur within yourself along with serving your purpose for the society under the aegis of their Project PARIVARTAN. 
They have recently launched a Campus Leader Program (CLP) which primarily involves forming a team of enthusiastic individuals within every college of Delhi university who would work as the coordinators for the implementation of the DESI model in the colleges and other areas of Delhi NCR. 
The DESI MODEL is a prototype which focuses on entrepreneurial action along with social offerings.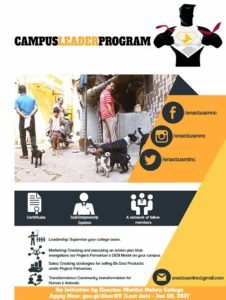 Their primary agenda revolves around the Duty to Empathize, Sterilize and Immunize (DESI) model for stray dogs.
1. Under the duty to empathize, all the dogs within their campus are cherished and are living in a shielded environment at the campus itself.
2. Under the duty to sterilize, Enactus MNC, in collaboration with PAWS has been successful in sterilizing the dogs at a nominal cost.
3. They have also been successful in immunizing the dogs and making their campus rabies-free under the duty to immunize. 
They have successfully implemented DESI MODEL in RWA, Sector 50, Noida.
Around 200 dogs were sterilized and vaccinated and 5000-7000 people were affected under the model.
Their model is also recognized as an innovation by NAAC.
They wish to implement the program in various colleges and localities of Delhi and NCR to create a sense of compassion and kindness towards the dogs along with a shift in the conventional mindsets due to which the stray dogs often live a life full of human atrocities.
To implement the DESI model, they have launched the campus leader program where students from various colleges will be chosen to be the representative of the project in their respective colleges or area.
For an overview of task and responsibilities visit: goo.gl/J4pWNV
For registration apply here: goo.gl/dhnrXV
Last date to apply for the program is 05 January 2017
For queries contact:- Divya Kapoor: +91 8130586272
Abhijit das: +91 8587859470
Suman kumar: +91 9650503463