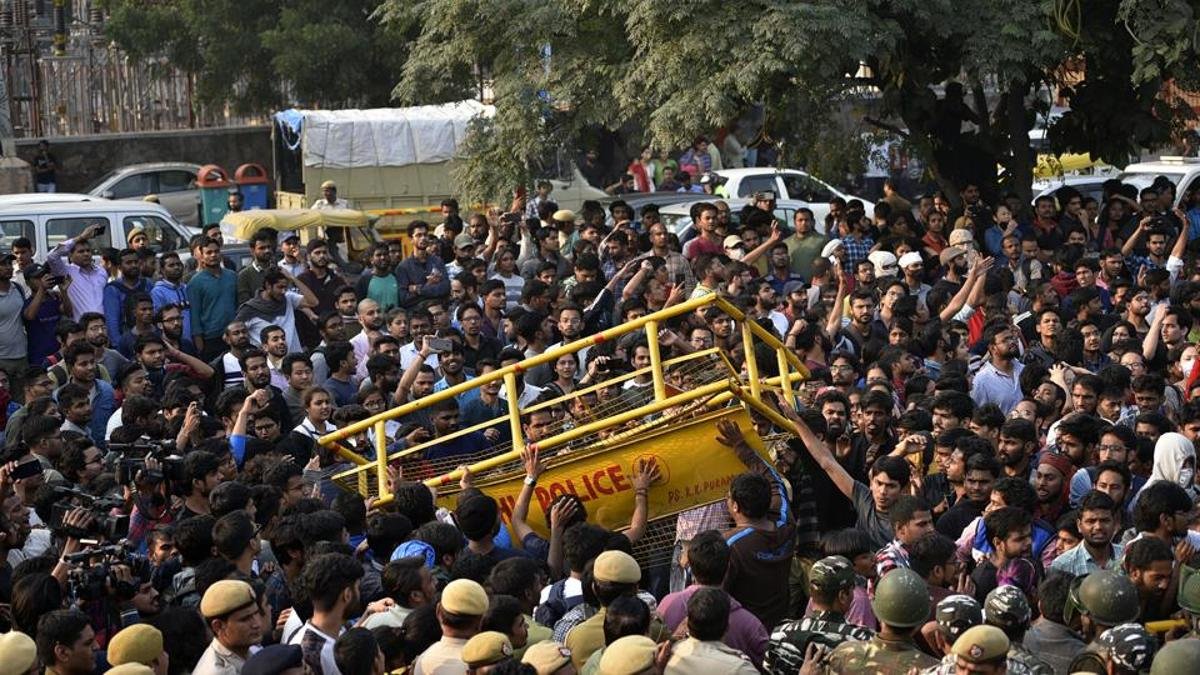 On the third convocation of JNU, the Union HRD Minister who attended the event got stuck for almost 6 hours at the venue because of massive protests by the students.
Union Human Resource Development Minister Ramesh Pokhriyal 'Nishank' along with Vice President Venkaiah Naidu had gone to attend the third convocation of Jawaharlal Nehru University at the All India Council Of Technical Education (AICTE) on November 11. Although Mr Naidu left the premises before the protests escalated, Mr Pokhriyal had to stay inside was unable to leave.
According to an official, the minister spoke to the JNUSU President and assured to address their demands regarding the hostel fee after a fee hike took place recently. Hundreds of students protested outside the auditorium which is at a distance of 3 km from the JNU main campus. The necessary arrangements to avoid such situation were made beforehand as the barricades were placed, doors were locked and security personnel was active. However, the students breached the security and marched towards the venue during the afternoon to escalate their protest. The police was compelled to detain the students and to use water cannons to stop the students from protesting.
Due to this, the HRD Minister had to stay inside the auditorium till 4:15 PM. Owing to this, two events which were scheduled after the convocation had to be cancelled.
Download the DU Express app on Play Store to stay connected with all the latest admission news and campus news 24×7.Click here to download the app.
Join our Telegram channel today free of cost to get all the latest updates delivered directly on your smartphone.Click here to subscribe to our Telegram channel or search for – @DUExpressIndia on Telegram to join.