This Day in History is DUE's daily dose of trivia for all the history buffs out there. So sit back and take a ride of all the fascinating things that happened on 19th May!
People are trapped in history and history is trapped in people, and hence, every day has been a significant one in the foibles of history. Now, let's take a tour of "This Day in History – 19th May".
1536: Execution of Anne Boleyn
Anne Boleyn was the second wife of King Henry VIII. She was executed today at the Tower of London on charges including adultery, incest and conspiracy against the king. The majority of modern historians believe that Anne Boleyn was an innocent woman who the King had framed. Either her husband, Henry VIII was intent on moving onto a new wife or his loyal servant, Thomas Cromwell had devised the case against Anne to remove a threat and an obstacle to his plans.
1897: Release of Oscar Wilde after two years in prison
Writer Oscar Wilde was released from jail after two years of hard labor. His experiences in prison were the basis for his last work, The Ballad of Reading Gaol (1898). In 1891, the Marquess of Queensbury had denounced Wilde as a homosexual. Wilde, who was involved with the marquess' son, sued the Marquess for libel but lost the case when evidence supported the marquess' allegations. Because England still considered homosexuality a crime, Wilde was arrested. Although his first trial resulted in a hung jury, a second jury sentenced him to two years of hard labor. After his release, Wilde fled to Paris and began writing again. Some of his famous works include The Picture of Dorian Gray and The Importance of Being Earnest.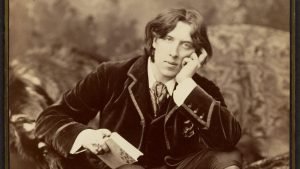 1934: Indian author Ruskin Bond is born
Born in Landour, Mussoorie, India, Indian author of British descent Ruskin Bond turns 86 today. He's one of the most beloved storytellers of India because of his simple yet captivating writing style which continues to provide readers with homely escapism. The Indian Council for Child Education has recognised his role in the growth of children's literature in India. He was awarded the Sahitya Academy Award in 1992 for Our Trees Still Grow in Dehra, his novel in English, the Padma Shri in 1999 and the Padma Bhushan in 2014. 
1943: FDR and Winston Churchill plot D-Day
British Prime Minister Winston Churchill and US President Franklin Roosevelt set May 1, 1944 as the date when the cross-Channel invasion of Normandy would become D-Day. Churchill warned the Congress that the real danger at present was the 'dragging-out of the war at enormous expense.' This was because the Allies would become 'tired or bored or split'—and play into the hands of Germany and Japan. He thus, pushed for an early and massive attack on the 'underbelly of the Axis.' This was regardless of the problems presented by the invasion of Italy which was underway. The D-Day invasion ended up taking place on June 6, 1944. It laid the foundations of the Allied victory on the Western Front.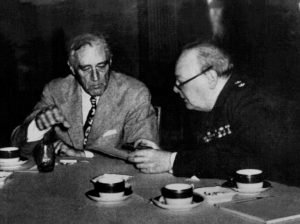 1987: The First American Comedy Awards
The Annual American Comedy Awards recognized performances and performers in the field of comedy. They began in 1987, billed as the first awards show to honour all forms of comedy. Woody Allen, Robin Williams, Betty White, Johnny Carson, Bette Midler, Lily Tomlin and Woody Harrelson were the first winners. The awards ceased after 2001 though NBC revived them for a single year in May 2014.
2018: American actress Meghan Markle marries Prince Harry
American actress Meghan Markle married Prince Harry at a ceremony in St. George's Chapel at Windsor Castle, making her a member of the British royal family. Today the royal couple celebrates its third anniversary. On the morning of the wedding, Prince Harry's grandmother, Queen Elizabeth II, conferred upon him the titles of Duke of Sussex, Earl of Dumbarton and Baron Kilkeel. On her marriage, Markle became Her Royal Highness The Duchess of Sussex, Countess of Dumbarton and Baroness Kilkeel.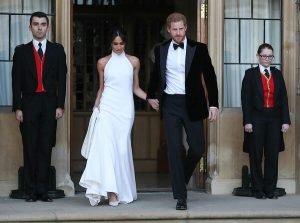 2019: Sprinter Dutee Chand comes out as India's first openly gay professional athlete
Dutee Chand is an Indian professional sprinter and current national champion in the women's 100 meters event. She is the first Indian to win a gold medal in 100m race in a global competition and the third Indian woman to ever qualify for the Women's 100 meters event at the Summer Olympic Games. She spoke about being in a same-sex relationship in 2019 and became India's first athlete to openly come out as a member of the LGBTQ+ community. Later that year, she signed up a two-year deal with sportswear brand Puma to endorse their products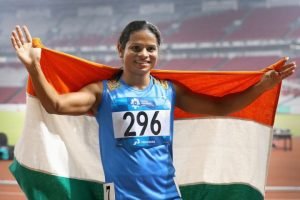 Download the DU Express app on Play Store to stay connected with all the latest admission news and campus news 24×7.Click here to download the app.
Join our Telegram channel today free of cost to get all the latest updates delivered directly on your smartphone.Click here to subscribe to our Telegram channel or search for – @DUExpressIndia on Telegram to join.