University of Delhi: The University has appointed Professor PC Joshi as the new Pro-Vice-Chancellor of the University. He also serves as the Head of the Department of Anthropology at the University.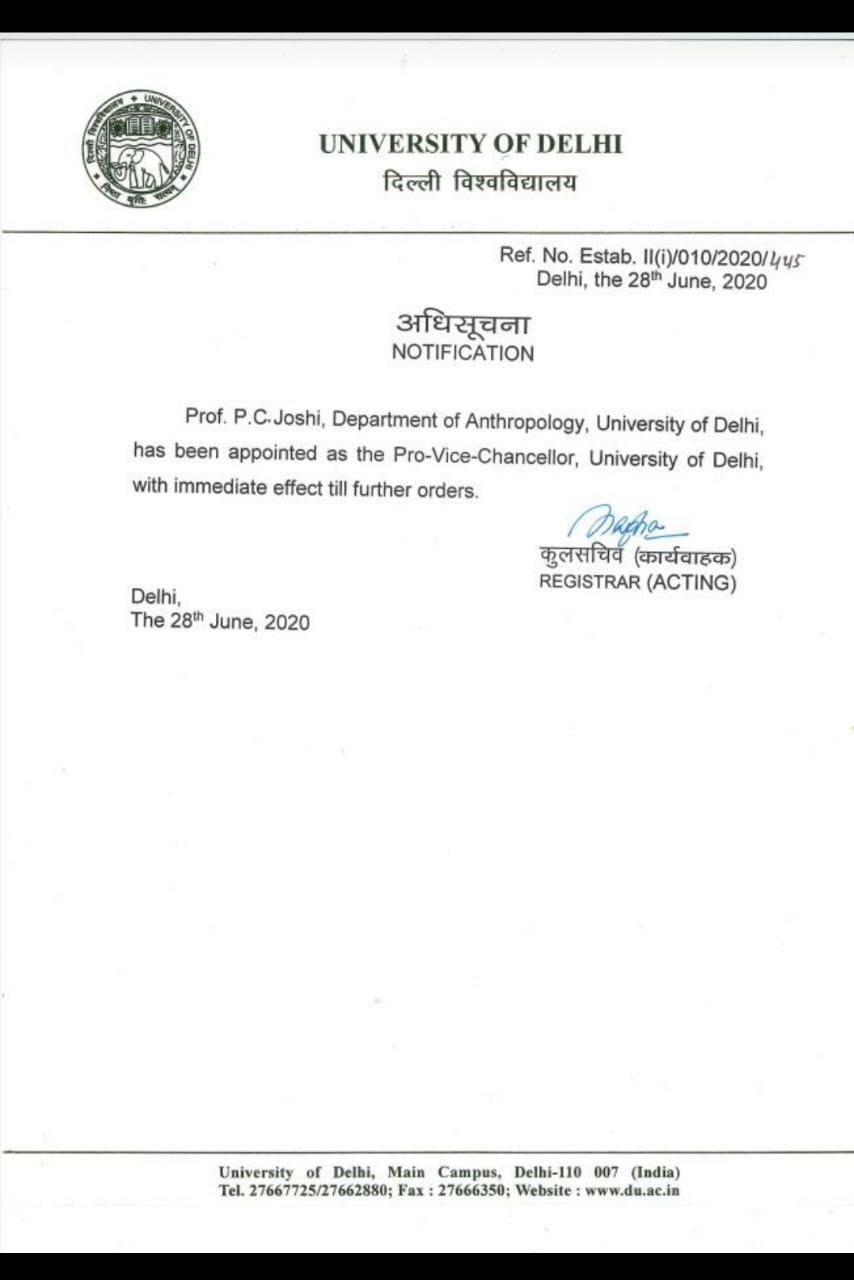 He is an alumnus of the University, having completed his graduation, post-graduation along with his MPhil and PhD at the University of Delhi.
Download the DU Express android application today and stay updated with all the admission updates and college news 24×7 on your smartphone. Click here to download the app | IOS app launching soon.
DU Express is on Telegram (@DUExpressIndia). Subscribe to our channel by clicking here to stay updated with all the latest campus news, admission updates & college events happening near you for free!
";n.innerHTML="window._taboola = window._taboola || [];_taboola.push({mode:'thumbnails-b', container:'taboola-below-article', placement:'below-article', target_type: 'mix'});";insertAfter(t,e);insertAfter(n,t)}injectWidgetByMarker('tbmarker');