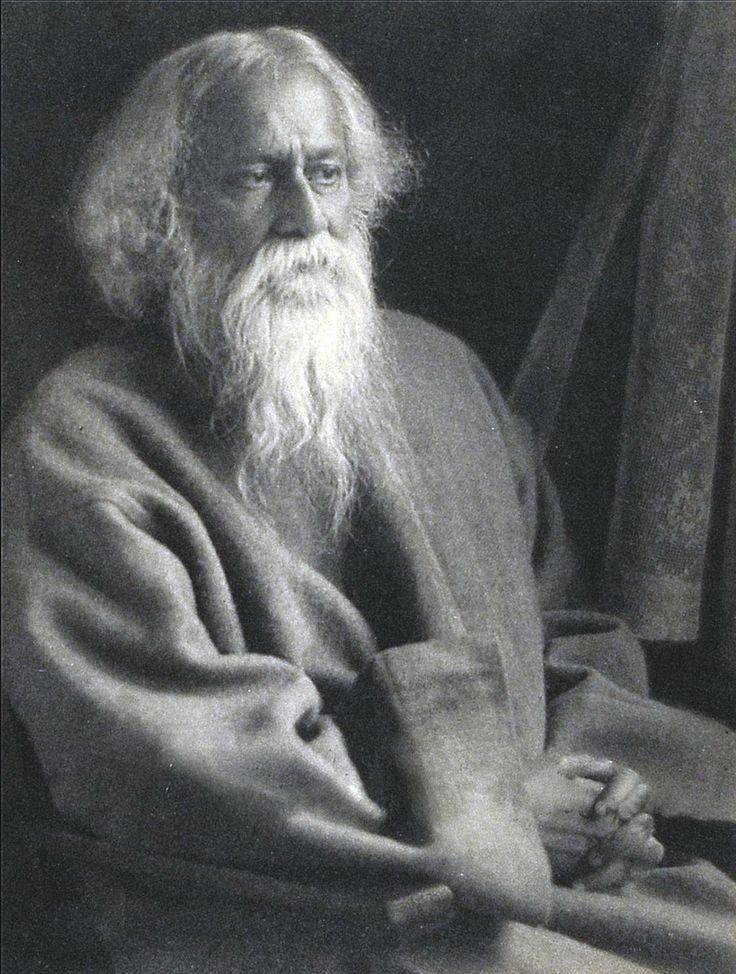 "I saw the suicidal madness of the modern age
And saw in its body
The ironical distortion of ugliness" enunciated Rabindranath Tagore.
7th August, 2020 marked Rabindranath Tagore's 79th Death anniversary, known as Baishe Shraban in Bengal. His idyllic words have given a sense of critical realism in the context of Bengali rennaissance, Swadeshi movement, and an inherent psychological insight of self and the world in between.
Walking by the streets of old Calcutta, one could hear the melody of Tagore's music played in Harmonium by frivolous kids.
In every revolutionary protest started by the college students in crossroads to an old couple dancing in their anniversary- Tagore's words are stitched.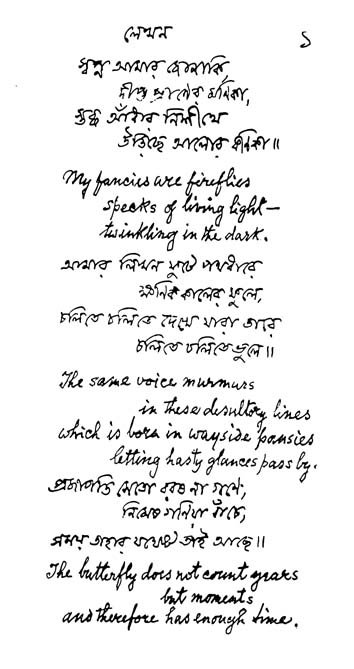 ABOUT RABINDRANATH TAGORE
He was a magnificent poet, playwright, novelist, painter, musician, philanthropist and much more.
Rabindranath Tagore is known as "Kaviguru"; he became the first non-European to win the Nobel Prize in Literature (in the year 1913). He composed the national anthem of both Bangladesh and India.
Tagore devoted considerable attention to the theory and practice of public education.
In 1901, he established a school in Santiniketan, and in the early 1920's he founded the University of Visvabharati as a center for the study of Eastern cultures.
At a tender age of eight he started writing poetry. At the age of sixteen, his first poetry collection was published in the name of "Bhanusinha".
THE THEME AND STYLE OF WORDS
Tagore's works influenced the development of Bengali language in terms of both metre and forms. His works can be recognised at a symbolical and theosophical point of view . His works display a national character of the time and the joy and desolation of regular life correlated together.
His works revolve in the dimension of political lyric, social advancement, and mysticism. Translations of his works are spread across the entire nation and beyond the blurry border-lines.
As an impact of his extraordinary work , the sentiments of our freedom struggle and compassion amongst each other breathe in us today.
TAGORE'S FIVE BEST WORKS
1. Chokher bali
The novel encapsulates the idea of illusion, desires, unfulfilled dreams, the complexity of emotions and truth.
It revolves around an extra-marital affair. The freewill of love and materialism of committed relationships is scrutinized .
2. Chandalika
It is a dance drama that revolves around the xenophobic caste system. Through the eyes of a young girl named Prakriti born to the untouchable caste of "chandalis", we see her transform from self-loathe to self-confidence .
3. Ghor o bahire
This is a story set amidst the swadeshi movement and western modernism. The psychological conflict to choose between identities is shown through the two main characters- Sandip and Nikhilesh.
4. Kabuliwallah
Diaspora of leaving the home country and the simplicity of friendship against the societal class and age structure makes it beautiful.
5. Ekla Cholo re
It is a patriotic song composed by Rabindranath Tagore in 1905. Through abandonment and distress, it invigorates one to never give up on, even when they are alone.
Babri Masjid and the significance of Tagore's works
যদি তোর ডাক শুনে কেউ না আসে তবে একলা চলো রে
In this Baishe Shravan lets celebrate Tagore's works and beliefs.
Download the DU Express app on Play Store to stay connected with all the latest admission news and campus news 24×7.Click here to download the app.
Join our Telegram channel today free of cost to get all the latest updates delivered directly on your smartphone.Click here to subscribe to our Telegram channel or search for – @DUExpressIndia on Telegram to join.