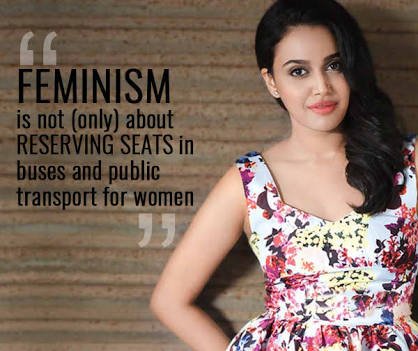 She's intelligent, intellectual, outspoken and a self proclaimed opinionated feminist. A bubbly, beautiful and proud Delhi-ite, alma mater University of Delhi and Jawaharlal Nehru University, a girl who wanted to do a Ph. D. in Anthropology,tables turned and now she stands as one of the successful and respected b-town actresses.
The journey from Delhi's theatre to Mumbai's silver screen, she has ruled it all. Swara Bhaskar,known for her strong unconventional female roles, with 2 filmfare nominations and AMAZING performances in Tanu Weds Manu series, Raanjhanaa, Nil Battey Sannata and Prem Ratan Dhan Paayo,has never let herself get typecasted. Versatility is another name for Swara.
Apart from being clearly sorted in her personal and professional life, she is also very clear about her views and uses the platform she has reached very elegantly to make a change. She went on to anchor Rajya Sabha's show titled, 'Sambidhan' and did not fail to leave a lasting impression on us all.
She has always redefined feminism with her bold statements and outspoken personality.
As she puts in her words,"The years studying English Literature at DU's Miranda House exposed me to some radical feminist ideas. I also understood why feminism is so misunderstood. The people we are fighting against are not nameless Britishers,some factory owners, or politicians, but the people we love the most: our fathers, brothers, boyfriends, husbands.."
In a recent appearance in the India Today Women Summit, she read an open letter to sexism which left everyone spellbound. She started with a hard hitting statement, "While the rest of world has 4 children born every second, Haryana has 2 male babies, 2 buffaloes and minus 2 girl babies."The letter read as:
Dear Sexism,
I know you. And I know you well. I met you the day I was born. It was when my Daadi had called, and her first question on learning that she has had a granddaughter was "Is she fair, or is she dark?" Now my Naval Officer Father who was already dealing with his own hitherto unknown emotions and replied indifferently saying, "She's pink- looks like a rat to me." You then followed me into my life as I grew into an infant, then a toddler; into my newly forming thoughts; into my very reflexes. Almost from the very moment I acquired the powers of cognition. Quite a sneaky little chap you are, I must say, you'd make a commendable stalker. Yes, you sneaked into my reflexes. As soon as I developed the powers of cognition, I began to realise in some subconscious part of my infant psyche that if I smile – people would fawn over me. That they would LIKE me. I wonder how many little girls learn this infant lesson "Always smile and you will be liked."
Now I know you are going to be like it's not a girl thing – it's a baby thing. Everyone likes a happy baby. Not really! It's the girl babies who have to smile to earn the title of Pari, mitthi, misthi, gudiya… The boy babies are all bloody born Raja beta only! Now while you establish the statistical veracity of that I will return to the smile. That smile soon translated into other lessons. Be nice and you will be liked. Be a sport and you will be liked. Take a joke and you will be liked. Be a bro and you will be liked. For some reason, my reflex began to understand that as: Don't complain and you will be liked.
So much so that, in the space of my work, you know that contentious thing called the workplace, the 'professional' context… when in my workplace, men in positions to hire me, or give me work… made a pass at me or a proposition or just grabbed me and began to try and neck me. Instead of being offended I smiled. I was nice! I didn't say NO! I was apologetic even. I said- "Please! Please! I can't."
When a director rejected me for the female lead part saying, "You look too intelligent to be the heroine!" I smiled and said – "I can try and look dumb!"
When another director, also struggling may I add, rejected me for yet another female protagonist role saying I don't look like lead material – I smiled and started wearing heels!
I mastered the art of appearing well groomed on the treacherous war zone known as the award function red carpet. Mastered the art and exhausted the bank balance on hairstylists, makeup artists and clothing stylists. And it worked! I started looking like 'lead heroine' material! Okay, so a couple of films I featured in were super hits and my role was appreciated but FUCK that! I was looking the part – who cares that I was also playing the part!
And that's when I had my epiphany, you dear Sexism. You are my friend. You are my saathi, my humsafar! …….."
A video released on youtube, on the occasion of women's day, starring Swara and Taapsee Pannu,has got over a million views in just a few days. Titled as "How much cleavage is good cleavage?",this video sarcastically taunts the conventional thinking that ladies should be covering themselves up.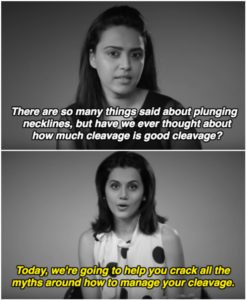 It talks about how a woman should carry herself in offices, clubs, gyms, crowded places, even on her wedding day. High necks in office, shawled up in clubs, all covered up! The black-and-white video ends as a colorful one, with a message that women are born with it and hence should flaunt it. It focuses on the fact that women should respect themselves before expecting anyone else to do the same.
According to Swara,sexism has been so normalized in our society due to the stereotyping of women and through offensive language leveled against them. But women like her are charting a new way to address this social evil.
Also, her recent release, Anarkali of Aarah, she plays a ultra-glamorous lady who sings sexually explicit songs in an orchestra.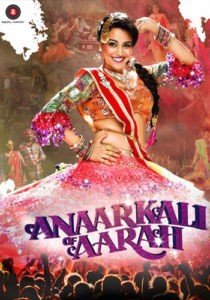 The movie justifies why a woman performing songs about sexual desire doesn't necessarily mean that she's asking for it, and has all the rights to fight against sexual harassment.This movie, however speaks tonnes about shattering the stereotypes in bollywood. The misogyny in bollywood movies,be it for male, female, transgenders or about someone hailing from a specific place is blind and rampant. But with movies like Neerja, Kahaani and many more, seems as good days are coming along soon.
Release of Anarkali of Aarah also faced a lot of problems on behalf of its certification. CBFC refused to issue an A-certificate and asked for 10 cuts in the movie.
Swara has always made strong statements about the freedom to express especially in art forms. As Swara talks about this, "The CBFC is supposed to certify and not censor the movies.In a country like India, at the age of 18, a person can drink,drive, own property, marry, biologically have children, but can't watch a movie? With the current behaviour of CBFC,it feels as if there's no freedom to create or experiment with movies. Creativity is being curbed and this really needs to change."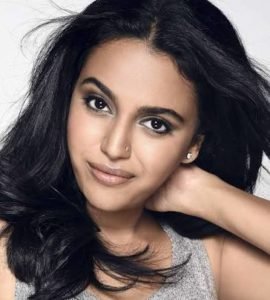 I'll say,yes,the CBFC needs to change, but what does not need to change is the brave feminist attitude of Swara. You're made for larger things Swara! More power to you!