This Day in History is DUE's daily dose of trivia for all the history buffs out there. So sit back and take a ride of all the fascinating things that happened today!
People are trapped in history and history is trapped in people, and hence, every day has been a significant one in the foibles of history. Now, let's take a tour of "This Day in History – 12th February".
1502: Vasco da Gama sets on his second voyage to India
The Portuguese navigator first sailed from Lisbon to India in 1497. He sailed the Western coast of Africa, round the Cape of Good Hope and reached India in 1498. Returning home a hero, he went on his second expedition to India in 1502 where he clashed with Muslim traders in the region. He made his third voyage to India two decades later as a Portuguese viceroy and died there in 1524, due to an illness.
1554: Queen of England Jane Grey is tragically executed for treason
Lady Jane Grey or Lady Jane Dudley was the Queen of England for nine days in 1553 and the great-granddaughter of Henry VII. She ascended the throne after the death of her cousin, the protestant King Edward VI, son of Henry VIII. Though fifth in line to the throne, she was his personal choice as she was a Protestant. Edward knew that his half-sister Mary – who had a better claim to the throne – would take England back to Catholicism. However, the country rose in favor of the true royal line. The Council proclaimed Mary queen some nine days later. Lady Jane pleaded guilty of treason. But had it not been for her father's role in the Thomas Wyatt Rebellion, she could've escaped execution.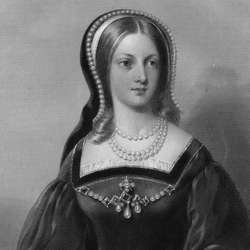 1793: Congress enacts first fugitive slave law 
The first fugitive slave law required all states to forcibly return slaves who had escaped from other states to their original owners. But many Northern states had abolished slavery and thus either relaxed the enforcement of this law, or further enacted more laws to disregard it. This led to the second fugitive slave law under the Compromise of 1850 between the North and South. The second fugitive slave law called for the return of slaves 'on pain of heavy penalty.' Although, it permitted a jury trial, it prohibited fugitives from testifying in their own defense.
1809: Abraham Lincoln is born
Remembered as The Great Emancipator, Abraham Lincoln was born in Kentucky and went on to become the sixteenth US President in 1861. He preserved the Union through the American Civil War and played a huge role in the freedom of slaves. He is most famous for issuing the Emancipation Proclamation the slaves within the Confederacy free in 1863. A decade later on his birth anniversary, a group of African-Americans announced the formation of the NAACP – National Association for the Advancement of Colored People. It went on to have a profound effect on the civil rights movement and the course of twentieth Century American history.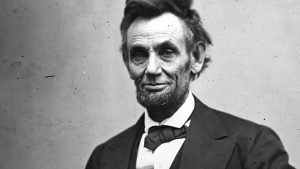 1809: Charles Darwin is born 
Darwin Day is celebrated internationally on his birthday to commemorate Charles Darwin's contributions to science. Born in Shropshire, the English naturalist propounded the theory of evolution by natural selection. He fully expressed his theory in his 1859 book 'On the Origin of Species.' He is honorably buried in Westminster Abbey and is one of the most influential figures in history.
1922: End of the Non-Cooperation Movement
Mahatma Gandhi had organized the Non-Cooperation Movement in 1920 to induce the British government to grant self-government, or swaraj, to India. It was one of Gandhi's first organized acts of large-scale civil disobedience. The movement arose after the 1919 Jallianwala Bagh Massacre in Amritsar. Gandhi's support for the Muslim campaign had further strengthened the movement. But he had to call it off in February 1922 when an angry mob murdered police officers in the Chauri Chaura village. The movement had become non-violent.
1999: Senate acquits US President Bill Clinton in his impeachment trial
The five-week impeachment trial of Bill Clinton came to an end today when the Senate voted to acquit him on two articles of impeachment. These articles were perjury and obstruction of justice. This all started when Kenneth Starr put charges on the President related to his financial affairs and his illicit affair with intern Monica Lewinsky. Many events later, Clinton acknowledged his inappropriate conduct on the television in 1998. Starr further sent the report to the House of Representatives alleging the grounds of impeachment. Thus, the trial opened in mid-January 1999 but the Senate did not produce a two-thirds majority. They believed that the President's actions accounted more to his private matters than to offenses against the state. After Andrew Johnson, Clinton is only the second US President to be impeached, followed by Donald Trump.
2019: Mexican drug lord El Chapo found guilty
Joaquín 'El Chapo' Guzmán was found guilty of all 10 federal crimes against him in New York and sentenced to prison, five months later. His trial had begun in November 2018 and taken 200 hours of testimony. He was the head of the Sinaloa Drug Cartel – one of the most powerful criminal organizations in Mexico in the 20th century. Guzman made a name for himself as a trafficker in the 1980s by digging tunnels under the U.S.-Mexico border that allowed him to smuggle drugs more quickly than any of his rivals. He amassed power during the 1990s and 2000s through often bloody wars with rivals, eventually becoming the best-known leader of the Sinaloa Cartel. Before is final capture, he had even escaped maximum-security prisons in Mexico twice.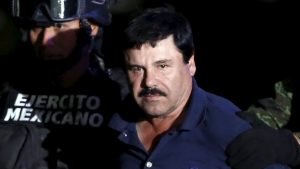 Download the DU Express app on Play Store to stay connected with all the latest admission news and campus news 24×7.Click here to download the app.
Join our Telegram channel today free of cost to get all the latest updates delivered directly on your smartphone.Click here to subscribe to our Telegram channel or search for – @DUExpressIndia on Telegram to join.