This Day in History is DUE's daily dose of trivia for all the history buffs out there. So sit back and take a ride to all the fascinating things that happened today!
People are trapped in history and history is trapped in people, and hence, every day has been a significant one in the foibles of History. Let's take a tour of "This Day in History – 22nd of March".
1622 First American Indian (Powhatan) massacre of Europeans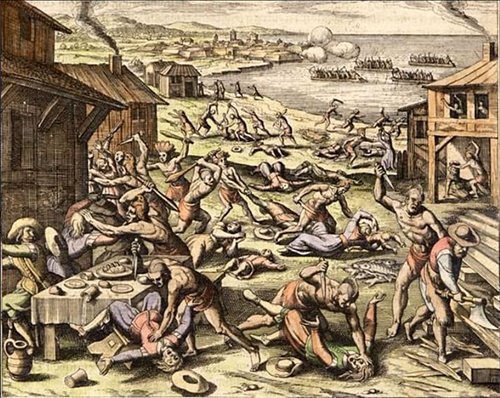 Chief Opechancanough led the Powhatan Confederacy in a series of surprise attacks. Human casualties were 347 people, a quarter of the population of Jamestown, Virginia.
1765 Stamp Act passed
It was the first direct British tax on American colonists, organized by Prime Minister George Grenville. The act made its way to the public on this day in History.
1784 The Emerald Buddha is moved with great ceremony to its current place in Wat Phra Kaew, Thailand
Wat Phra Kaew was consecrated in 1784, and the Emerald Buddha was moved with great pomp to its current home in the ubosot of the Wat Phra Kaew temple complex on 22 March 1784.
1794 Congress bans US vessels from supplying slaves to other countries
On March 22, 1794, Congress passed the Slave Trade Act of 1794, which prohibited making, loading, outfitting, equipping, or dispatching of any ship to be used in the trade of slaves, essentially limiting the trade to foreign ships.
1872 Illinois becomes 1st state to require sexual equality in employment
On this day in History, the State of Illinois became the first state to enact a law requiring equal treatment of men and women in hiring. The rest of the United States would not find this Gender Equality under the law until Title VII of the Civil Rights Act of 1964, the Equal Employment Opportunity provision that made it illegal to discriminate in employment hiring based on race, colour, national origin, religion or sex.
1896 Charilaos Vasilakos wins 1st modern marathon at the Panhellenic Games
Charilaos Vasilakos was a Greek athlete and the first man to win a marathon race. Moreover, he had won a silver medal at the 1896 Summer Olympics in Athens.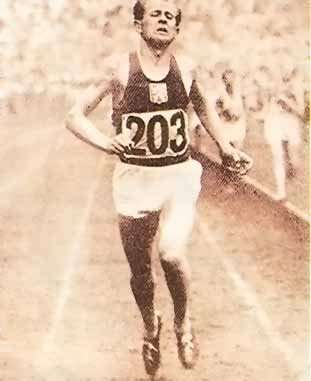 1903 US Anthracite Coal Commission set up
The US Anthracite Commission was set-up by President Theodore Roosevelt. Above all, this was the commission that had submitted its recommendations for shorter hours, a 10-per cent wage increase, and an 'open shop'.
1933 FDR makes wine & beer with up to 3.2% alcohol legal
On this day in History, President Franklin D. Roosevelt signs the Beer and Wine Revenue Act. This law levies a federal tax on all alcoholic beverages to raise revenue for the federal government and gives individual states the option to further regulate the sale and distribution of beer and wine.
1935 Blood tests authorized as evidence in court cases in New York
The New York legislature had amended the Civil Practice Right to provide for the ordering of blood tests where ever relevant for the prosecution or defence in action.
1941 James Stewart becomes the first-ever actor to wear a military uniform
Stewart gets an induction into the Army, becoming the first major American movie star to wear a military uniform in World War II, on this day in History.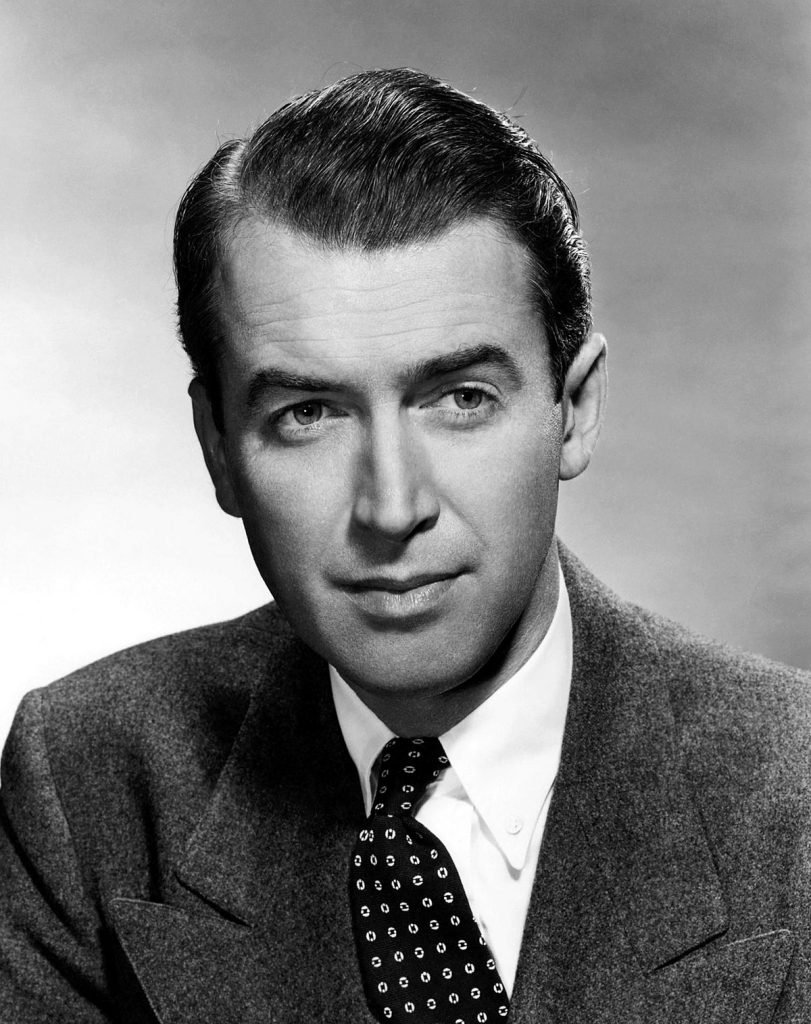 1945 Arab League forms with the adoption of charter in Cairo, Egypt
The Arab League was formed in Cairo on 22 March 1945 initially with six members: Egypt, Iraq, Transjordan (renamed Jordan in 1949), Lebanon, Saudi Arabia, and Syria. Yemen joined as a member on 5 May 1945. Currently, the League has 22 members, but Syria's participation has been suspended since November 2011.
1946 1st US rocket to leave the Earth's atmosphere (50 miles up)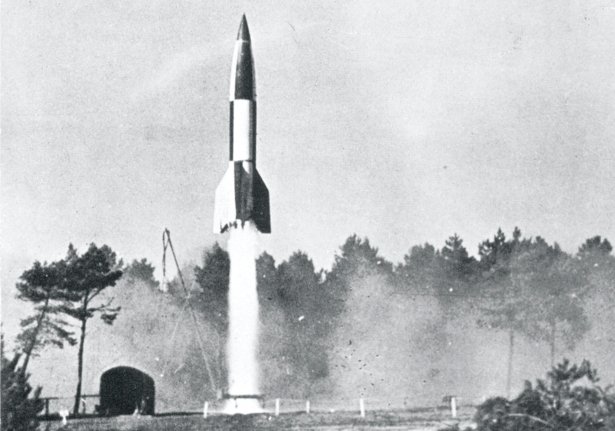 On March 15, the first American built V-2 rocket was static-fired at the White Sands Proving Grounds. The first American-built rocket to leave the earth's atmosphere (the WAC) was launched on March 22nd. It was launched from White Sands and attained 50 miles of altitude.
1946 Britain signs treaty granting independence to Jordan
25th May is still celebrated as independence day in Jordan. However, the Treaty of London concerning the sovereignty and independence of the Arab state of Transjordan was signed on this day in History. As per this, Jordan would now be known as the Hashemite Kingdom of Transjordan with Emir Abdullah I as its king.
1957 Republic of India adopts Saka calendar along with Gregorian
The national calendar based on the Saka Era, with Chaitra as its first month and a normal year of 365 days was adopted from 22 March 1957 along with the Gregorian calendar for the following official purposes:
Gazette of India.
News broadcast by All India Radio.
Calendars issued by the Government of India.
Government communications addressed to the members of the public.
1960 1st patent for lasers granted to Arthur Schawlow & Charles Townes
Townes and Schawlow were granted the patent for laser, earlier known as optical maser. A laser differs from other sources of light in that it emits light coherently.
1975 Walt Disney World Shopping Village opens
The Lake Buena Vista Shopping Village, which opened on March 22, 1975, was originally envisioned as an area shopping mall. Two years after its opening, the complex was renamed Walt Disney World Village.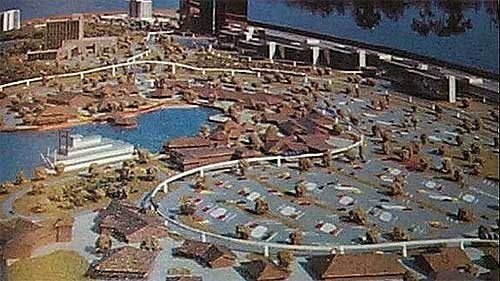 Have a look at the exuberant of the village here.
1977 Indira Gandhi resigns as Prime Minister of India
Indira Gandhi tendered her resignation, on this day in History, after acknowledging her defeat at the polls and declaring that "the collective judgment of the electorate must be respected."
1986 Kania skates ladies' world record 1500m (1:59.30)
Karin Enke-Kania bettered a total of 16 world records, most notably in the 1,500 m. Her 1:59.30, skated at the high altitude rink at Medeo in present-day Kazakhstan was 3 seconds better than her former world record, and the first woman to finish in less than 2 minutes. The record stood for 10 years when it was broken by Catriona Le May Doan, with help of the clap skate.
1993 Intel introduces Pentium-processor (80586) 64 bits-60 MHz-100+ MIPS
The original Pentium microprocessor was introduced by Intel on March 22, 1993. The P5 Pentium was the first superscalar x86 microarchitecture and the world's first superscalar microprocessor to be in mass production.
2018 US President Donald Trump imposes $60 billion worth of tariffs on Chinese imports
President Donald Trump targetted China with up to $60 billion in Chinese import on the pretext of stealing American companies' intellectual property. However, China had argued that it should not be punished if it doesn't want to buy what the U.S. is selling.
2018 Research over the Great Pacific Garbage Patch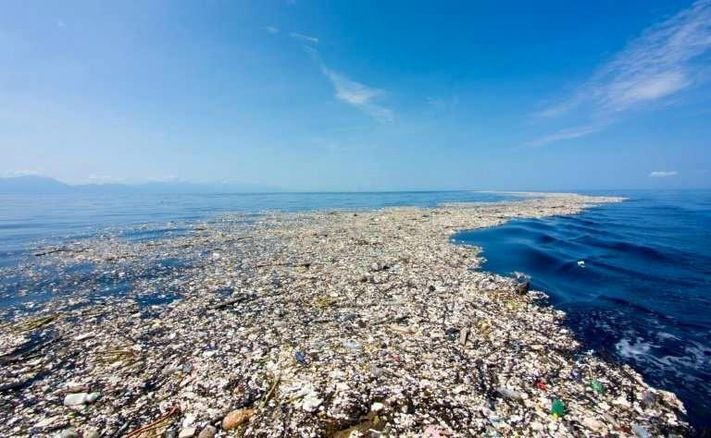 The "Great Pacific Garbage Patch" between Hawaii and California has 1.8 trillion pieces of plastic and increasing rapidly according to new research.
2019 1000s of unknown fossils surface
"Mind-blowing" discovery announced of 518 million-year-old fossil site in near Danshui River, Hubei province, China, with thousands of unknown fossils well-preserved.
2020 India puts 1 billion people under a daytime curfew to curb COVID-19
On this day in History, India's 1.3 billion population was put under anti-coronavirus 'people's curfew'. Hectic streets were deserted and businesses were closed, with other measures taken.
2020 Iran refuses USA aid
Iranian supreme leader Ayatollah Ali Khamenei refuses American COVID-19 help, refers to the conspiracy theory that it was manufactured by the US.
For further updates, follow the "This Day in History" section.