DU Admissions 2019 : The deadline extension has also resulted in a new schedule for entrance exams to various undergraduate, post graduate, MPhil & PhD programs.
The entrance exams which are being conducted in online format by the National Testing Agency this year were earlier to scheduled to begin from 30th June 2019 but now the entrance exams will begin from 3rd July 2019.
It is to be noted that this is the final schedule and there would be no more changes in it.
Here is the final entrance exam schedule –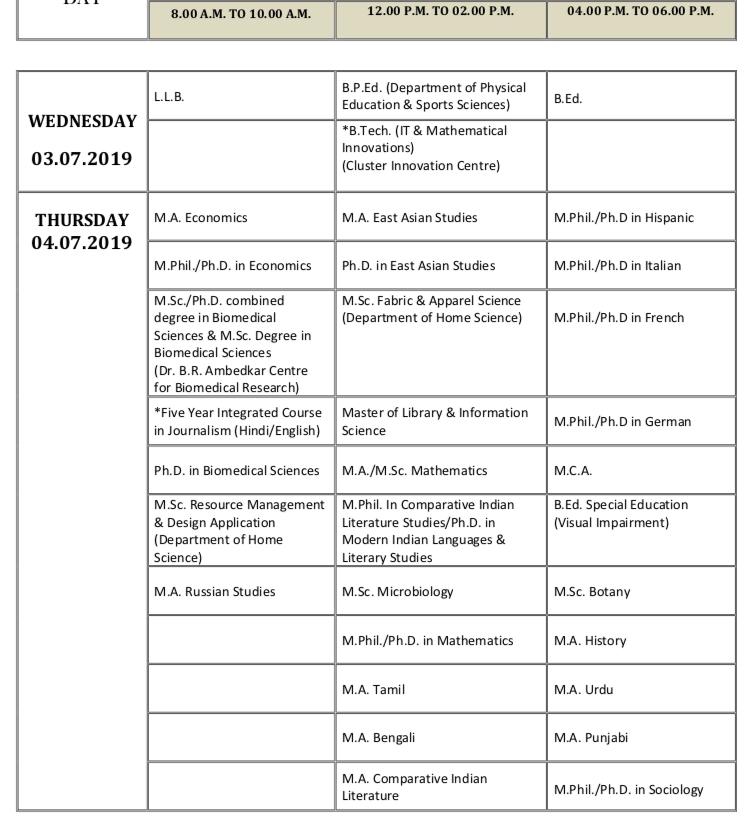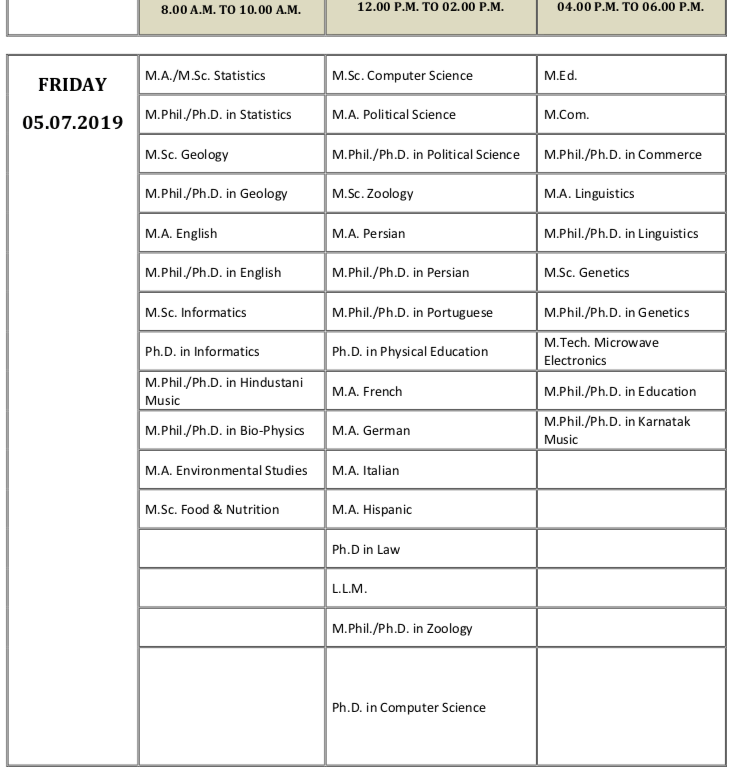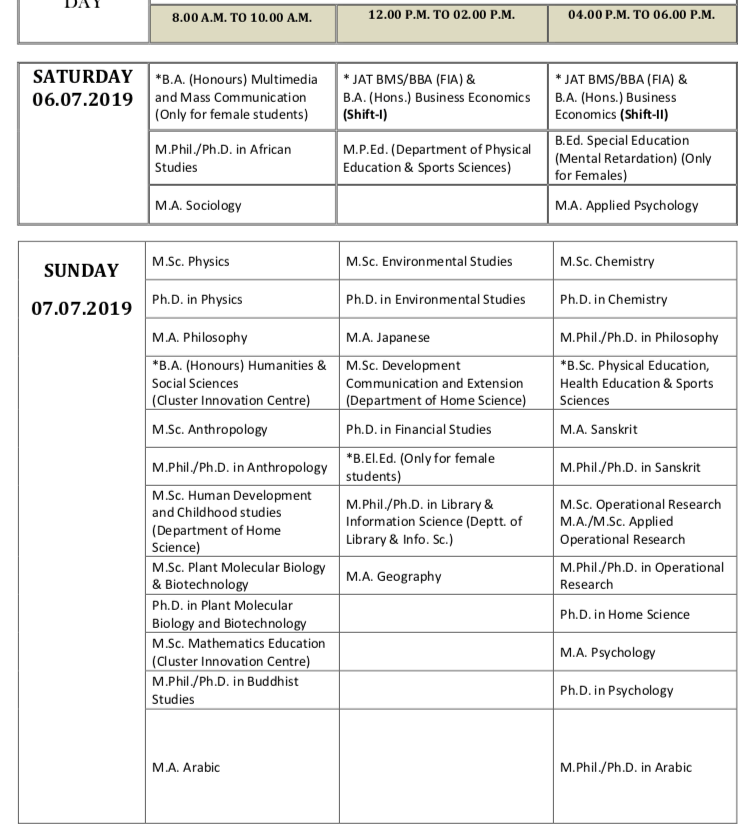 You can check the complete entrance exam schedule alternatively here
Download the DU Express Android Application right away to stay updated 24×7 with all the news of DU Admissions 2019.The application also gives internship updates and the option to book accommodation near your college by clicking here
Download the DU Express app on Play Store to stay connected with all the latest admission news and campus news 24×7.Click here to download the app.
Join our Telegram channel today free of cost to get all the latest updates delivered directly on your smartphone.Click here to subscribe to our Telegram channel or search for – @DUExpressIndia on Telegram to join.