A 14-year-old boy from Mumbai killed himself this weekend, jumping off the terrace of his seven-floor building on Saturday.
The boy is said to be addicted to the online game 'Blue Whale'. Blue Whale is a challenge-based game with a very bad history, and has previously been linked to suicides in Russia and other countries across the globe.
However, officially, Mumbai Police has said that it is yet to find the real reason behind this act of the teenager.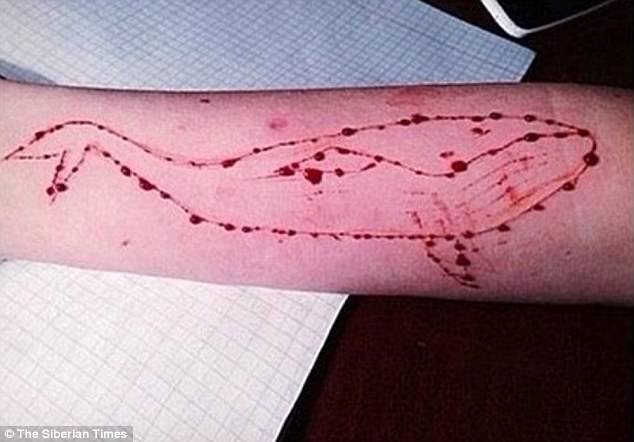 The 14 year old boy is survived by his parents and two sisters. He dreamed of becoming a pilot and had expressed a desire to go to Russia for training. Interestingly,Russia is the country from where the Blue Whale game is believed to have originated.
On Saturday,a neighbour from a building adjoining the boy's building spotted the teenager on the terrace, walking on parapet while shooting what seemed to be a selfie video. The boy then jumped off and killed himself.
Cops, however, refused to confirm whether the suicide was linked to Blue Whale.
What is Blue Whale?
Blue Whale is a video game said to have originated in Russia and its creator was arrested by Russian police earlier this year.
The game gives players a series of 50 tasks,with the final task asking them to commit suicide.The players have to document the completion of each task in the form of photographs.
The players are supposed to send the evidence of their completion to the game's admin's who then qualifies them to attempt the next task.Blue Whale's tasks range from the seemingly harmless – watching a scary video at 4 am – to the disturbing – writing/drawing on arms with a sharp object.
For the final task, players are directed to jump off a terrace building while,again, documenting the act in the form of photos/video.
Blue Whale has spread across several countries and taken lives of hundreds of teenagers.However,this case would likely be the first in India.
Following the suicide,a WhatsApp message warning parents about Blue Whale has begun to do the rounds in Mumbai.
Download the DU Express app on Play Store to stay connected with all the latest admission news and campus news 24×7.Click here to download the app.
Join our Telegram channel today free of cost to get all the latest updates delivered directly on your smartphone.Click here to subscribe to our Telegram channel or search for – @DUExpressIndia on Telegram to join.