This Day in History is DUE's daily dose of trivia for all the history buffs out there. So sit back and take a ride of all the fascinating things that happened on 31st May!
People are trapped in history and history is trapped in people, and hence, every day has been a significant one in the foibles of history. Now, let's take a tour of "This Day in History – 31st May".
1819: Poet Walt Whitman is born
Walt Whitman was born in West Hills, Long Island, and raised in Brooklyn.  In 1855, he self-published a slim volume of poems called Leaves of Grass, with which he hoped to become a truly American poet. His poem Oh Captain, My Captain, mourned Lincoln's assassination. Whitman worked for several government departments after the war until he suffered a stroke in 1873. He spent the rest of his life in New Jersey, issuing revised editions of Leaves of Grass until shortly before his death in 1892.
1902: The Boer War ends in South Africa
Great Britain and the Boer states signed the Treaty of Vereeniging, officially ending the three-and-a-half-year South African Boer War. The Boers, also known as Afrikaners, were the descendants of the original Dutch settlers of southern Africa. When Britain took possession of the Dutch Cape colony in 1806, the Boers began an exodus into African tribal territory. They founded the republics of the Transvaal and the Orange Free State. Everyone lived peacefully until the discovery of gold and diamond in the two new provinces led to a full-scale war in 1899 which the British won in 1902. The Treaty of Vereeniging recognized the British military administration over Transvaal and the Orange Free State, and authorized a general amnesty for Boer forces. In 1910, the British established the autonomous Union of South Africa.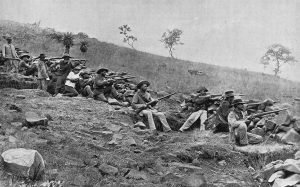 1921: Tulsa Race Massacre begins
The Tulsa Race Massacre stands as one of the worst incidents of racial violence in the nation's history. Starting on 31st May, thousands of white citizens in Tulsa, Oklahoma descended on the city's predominantly Black Greenwood District, burning homes and businesses to the ground and killing hundreds of people. It was previously known as The Tulsa Race Riot. On 30th May, a Black man named Dick Rowland had entered an elevator with a white woman Sarah. It's unclear what happened but Sarah screamed and Rowland fled the scene. Police arrested him the next day. As rumours spread, the Tulsa Tribune claimed that Rowland had raped Sarah. This mobilized both societies and hell broke loose within 24 hours. City officials continue to investigate these events and search for unmarked graves of the massacre's many victims.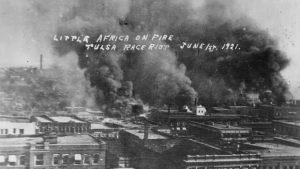 1988: World No Tobacco Day
The World Health Organization first commemorated World No Tobacco Day in 1988. It aims to inform the public on the dangers of using tobacco, the business practices of tobacco companies and what people around the world can do to claim their right to health and healthy living and to protect future generations. With nearly 60% of tobacco users around the world wanting to quit smoking amid the pandemic, WHO has launched a global campaign under the slogan 'Commit to Quit' to celebrate World No Tobacco Day 2021.
1996: Netanyahu elected Prime Minister of Israel
Likud Party leader Benjamin Netanyahu narrowly defeated Labor Party's Shimon Peres in the national elections and became Israel's youngest Prime Minister at 47. He promised to be tough on terrorism and Palestinian leader Yasser Arafat. Born in Tel Aviv in 1949, he served in the Israel Defense Forces. He was also Israel's ambassador to the United Nations in the 1980s. He was reelected in 2009, 2013 and 2015 making him the longest-serving Israeli Prime Minister.
Download the DU Express app on Play Store to stay connected with all the latest admission news and campus news 24×7.Click here to download the app.
Join our Telegram channel today free of cost to get all the latest updates delivered directly on your smartphone.Click here to subscribe to our Telegram channel or search for – @DUExpressIndia on Telegram to join.