With the new academic session about to begin we're back with our latest rankings for DU Colleges.In this article,we've covered the Top 10 institutions for Arts courses in the prestigious Delhi University.
1. Lady Shri Ram College For Women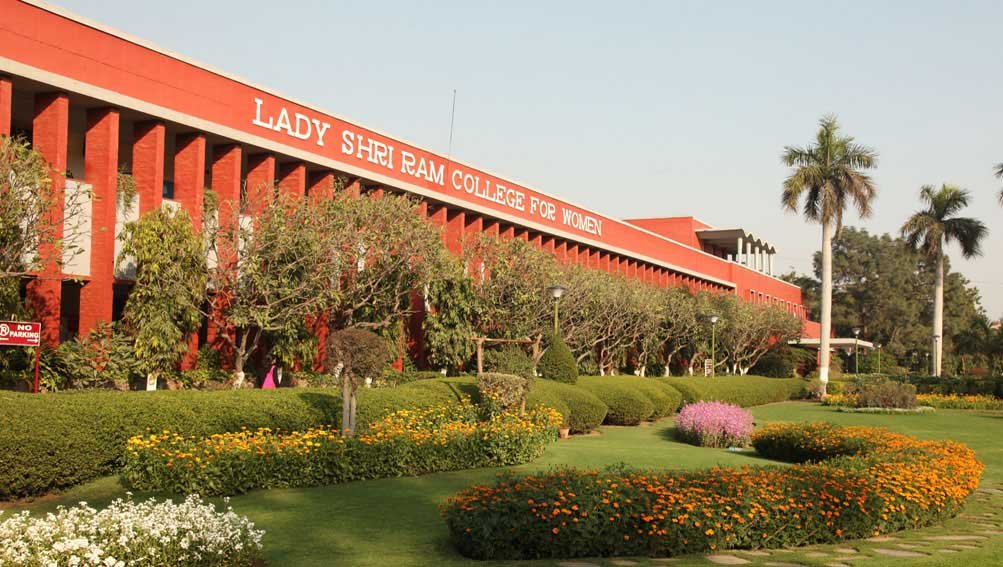 Considered as the best college in India for women,Lady Shri Ram College isn't a surprise member to this list.With its cutoff touching as high as 98% every year for some course or the other,this is one college which is on every women aspirants mind because you can't ignore 'Elsa'.
Cutoff Range : 95% to 98%
2. St Stephens College
St Stephens College is well known not just in India but globally as well.The college has given a number of economists,researchers,activists,corporate bosses,public policy makers to the world.Also,it's one of the toughest colleges to get admission because clearing cutoff doesn't guarantee you an admit.(Ask the CBSE Topper Sarthak Aggarwal who was wait listed at Stephens and eventually joined SRCC).
Cutoff Range : 95% to 99%
3. Hansraj College

Hansraj College is the best college in Delhi University offering education in all the three streams-Science,Arts & Commerce.Not to forget the college has a 'Lovers Point' on campus and the legendary Shah Rukh Khan as one of its most popular alumni.
Cutoff Range : 93% to 97%
4. Miranda House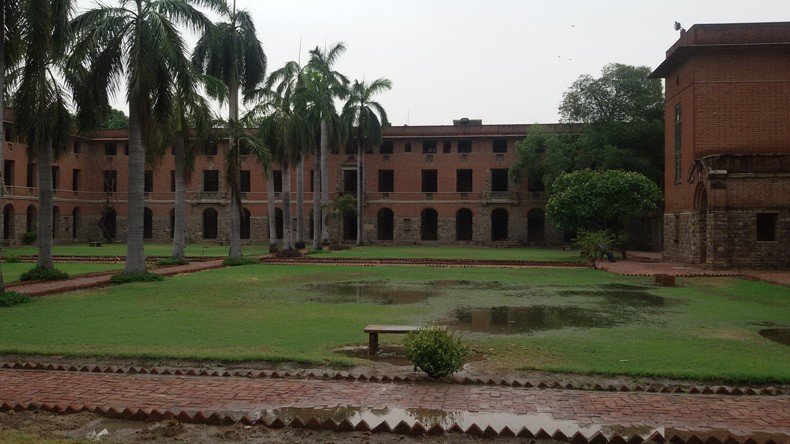 Miranda College is Delhi University's shaan. The college was recently declared the best college in India in Human Resource Development Ministry's NIRF Rankings 2017.The college has a great faculty,an atmosphere where students seriously study and is the best place for foodies because it has 4 canteens in a single campus.
Cutoff Range : 94% to 98%
5. Hindu College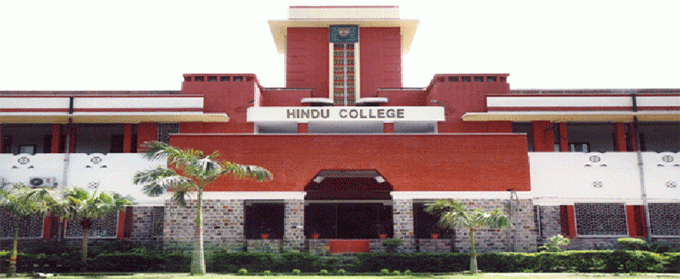 The college is popular for MAAL-yeah the both kind of MAAL. Its annual cultural fest is probably one of the best in Delhi University and the only one which acts as a serious rival to SRCC's Crossroads.Along with a long list of powerful and popular alumni,Hindu College is a great option for students who want a great college life.
Cutoff Range : 94% to 97%
6. Ramjas College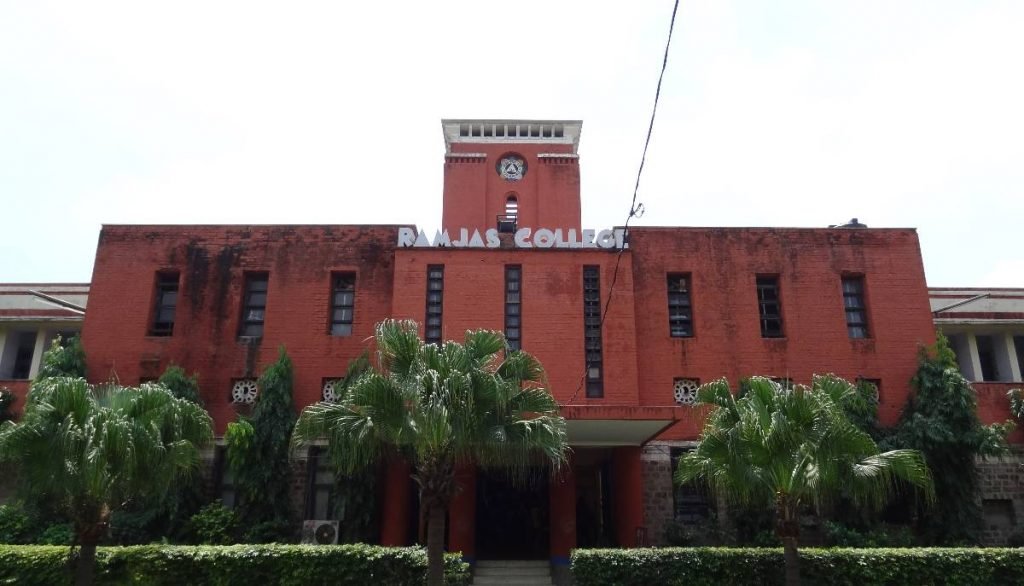 A college which can be called the JAAN of North Campus.With a lot of fun taking place on campus coupled with a lot of politics,Ramjas as a college would never disappoint you.The college was involved in a lot of controversy few months back but the teacher student fraternity of Ramjas stood united and acted strong against those trying to curb free speech.
7. Delhi College of Arts & Commerce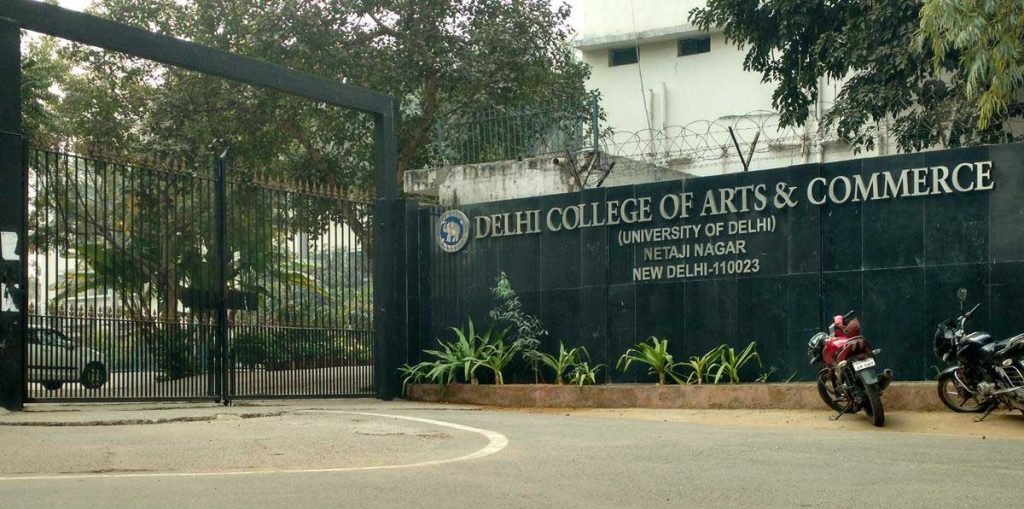 The college has grown tremendously fast in a short span of time.With a very strong society culture and an uber crowd the college has reached a good position in South Campus.
Cutoff Range : 90% to 95%
8. Sri Venkateswara College

The college is known as Venky popularly in the student circles.Located right opposite to Satya Niketan-the hub of students in South Campus,you'll find everything here-good food,focus on academics,politics and everything you can think of.
Cutoff Range : 90% to 95%
9. Jesus & Mary College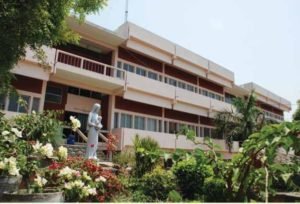 The college is located in the plush Chanakyapuri area surrounded by foreign embassies on all side.The college has a very strict attitude towards attendance and you can really not afford to miss a lecture here,even if they are on till 4 PM but hey you can always go and chill at Taj CCD barely 2 minutes away between your lectures to relax.
Cutoff Range : 88% to 95%
10. Indraprastha College For Women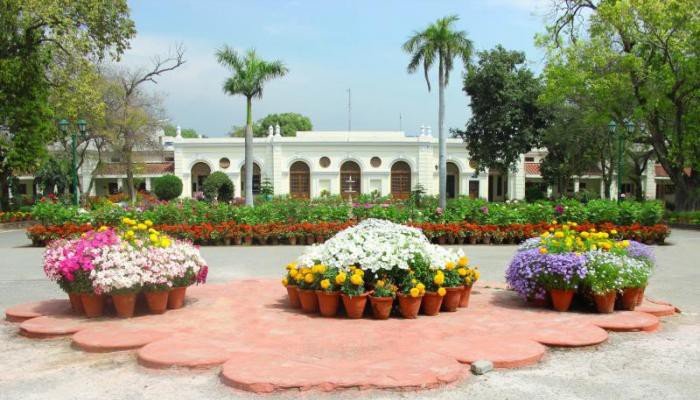 Possibly the most beautiful college of Delhi University.Located in the Civil Lines area of New Delhi which is a living proof of how beautiful the British Architecture was (maybe,the only good thing they gave to Delhi).The college has its own swimming pool and you can't miss lectures here because they seriously won't allow you to sit for exams if your attendance goes below the 2/3rd mark.The college has its own course BMMMC which is one of the most future ready Mass Communication courses in the country right now.
Cutoff Range : 90% to 96%
Please Note : The positions have been awarded on the basis of India Today College Rankings 2017 and our college network assessment.