Recently, the theater society of Maitreyi college put up their annual production at Akshara Theater on 2nd September'16,Friday, which turned out to be a super hit show for all.The overwhelming response of the audience and the immense success of the play was brought about by the message that it conveyed as to how women of our society are bound by certain norms which have been imbibed by all and have surpassed the passage of time since the establishment of the human civilization.
The play talked about the morality of women and discusses the premier issues faced by them. It might look like its feminist in its approach and yet at the same time, it broadened the horizons of different minds who witnessed this piece of work.As it is said, beauty lies in the eyes of the beholder and so is true.The beauty of this piece of work lies in its imperfections and uniqueness. This episodic play with no particular order of events had set such a momentum among the viewers that it must have left an indelible impact on them.This occasion was a platform in itself to bring out and openly put forward the reality at hand and learn to deal with it.
The mention of the words like 'bra and panty','sex', 'masturbation',etc. invokes a feeling of doubt and consciousness among all. This taboo was effortlessly broken after this eventful day.The need of providing "A Room of One's Own" to all the women out there, is a tribute to them in every sense and a salute to all of them who try to break this stereotype and take a step forward.
The set standards and beliefs that a women needs to be "beautiful" in every sense is yet another barrier that was crossed. Waxing one's body hair is painful not only physically but also psychologically.Not only is this duty of women to dress themselves and be a certain way, is suffocating but also a tedious,boring and monotonous task.One's own happiness is at stake in order to not grab the eyeballs of the people around you and thus, needs to be dealt with.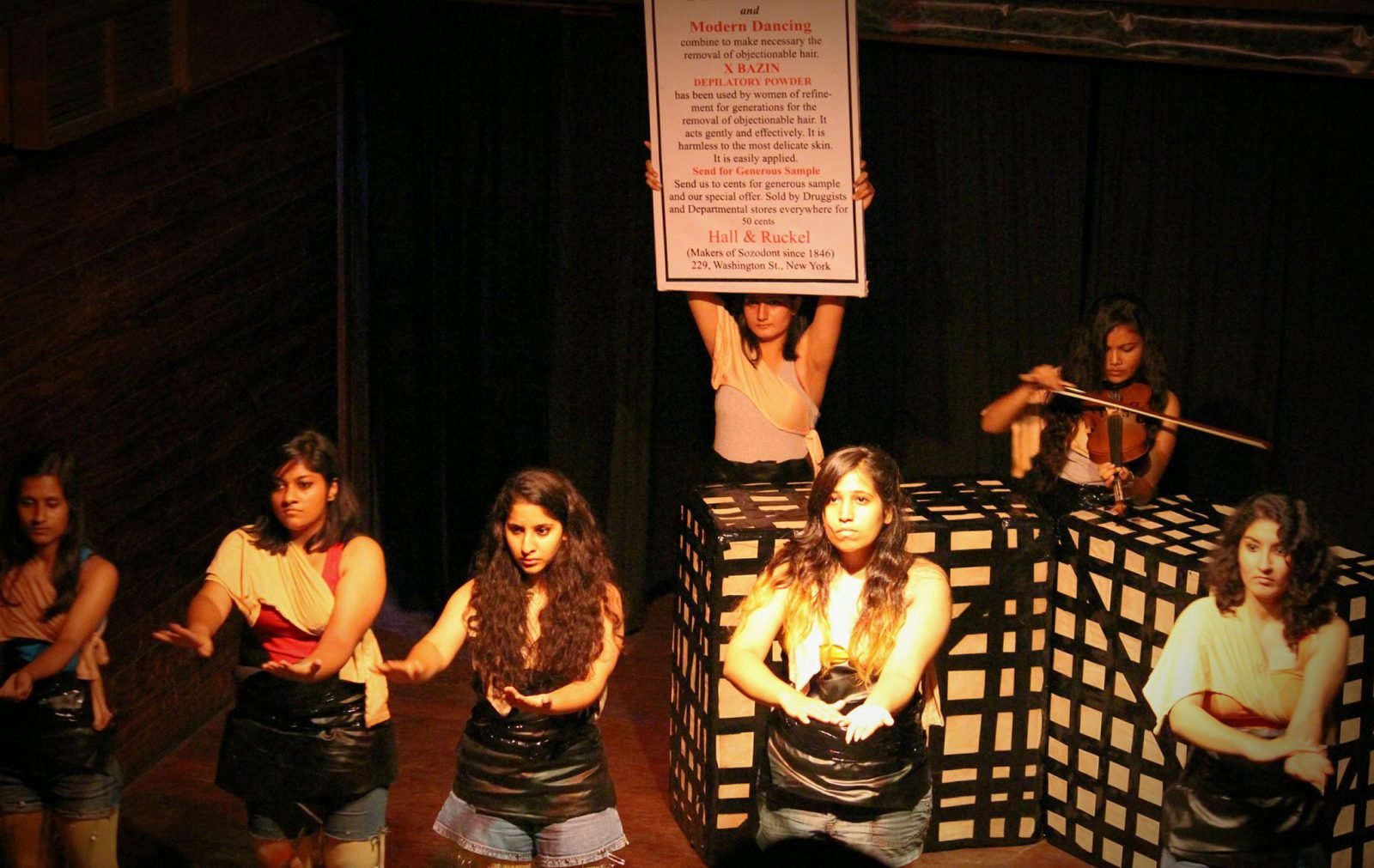 Many more episodes like commodification of love,virginity, chastity of a woman,sexual interests of females and so on were presented.Not only does these things disrupt the circle of life but also question the existence of it!
This thought provoking and gripping piece is written and guided by Kuldeep Kunal and directed by Sana Thapa.
The cast and crew is as follows:
1. Malvika Singh
2. Arsh Dadwal
3. Mrinal Yadav
4. Shriya Tandon
5. Shivani Behl
6. Rashi Sharma
7. Chaitali Pant
8. Urjita Manan Bhardwaj
9. Shikha Dimri
10. Vrinda Sehgal
11. Prakriti Anand
Sound Operation: Priyali Dhingra
Stage Lighting: Garima Lunia
Abhivyakti, the theater society of Maitreyi College,is dearly thankful to DU Express for covering this story and bringing it forward to all the DU students. 
The writer of this article is herself a cast member of the play called 'Uncivilized Daughters'. 
Download the DU Express app on Play Store to stay connected with all the latest admission news and campus news 24×7.Click here to download the app.
Join our Telegram channel today free of cost to get all the latest updates delivered directly on your smartphone.Click here to subscribe to our Telegram channel or search for – @DUExpressIndia on Telegram to join.